Calling someone fat won't make you any skinnier. Calling someone stupid doesn't make you any smarter. And ruining someone's life won't make yours any better. All you can do in life is try to solve the problem in front of you. Mean Girls
Plan a list of my nice deeds until Christmas as a way of promoting niceness and making this world a better place to live in. Visit

Operation Nice

and help in encouraging individuals to do their own act of niceness.
I signed a pledge at

Blog With Integrity

because I believe that the trust of my readers in important to me and will respect others people's rights and opinions.
I support

Friends of Maddie

, an organization providing support to families of clinically ill babies. Doing this for my "Peavey"
Pens of Hope

-
Aimed at distributing pens to children who needed them the most. Lately I noticed that it was not only pens they are distributing but also shared some books and are preparing games for the children.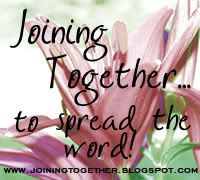 Joining Together

is a blog created to have a central place for families who need prayers and raising funds for the medical/hospital bills. Go check it out! Thanks